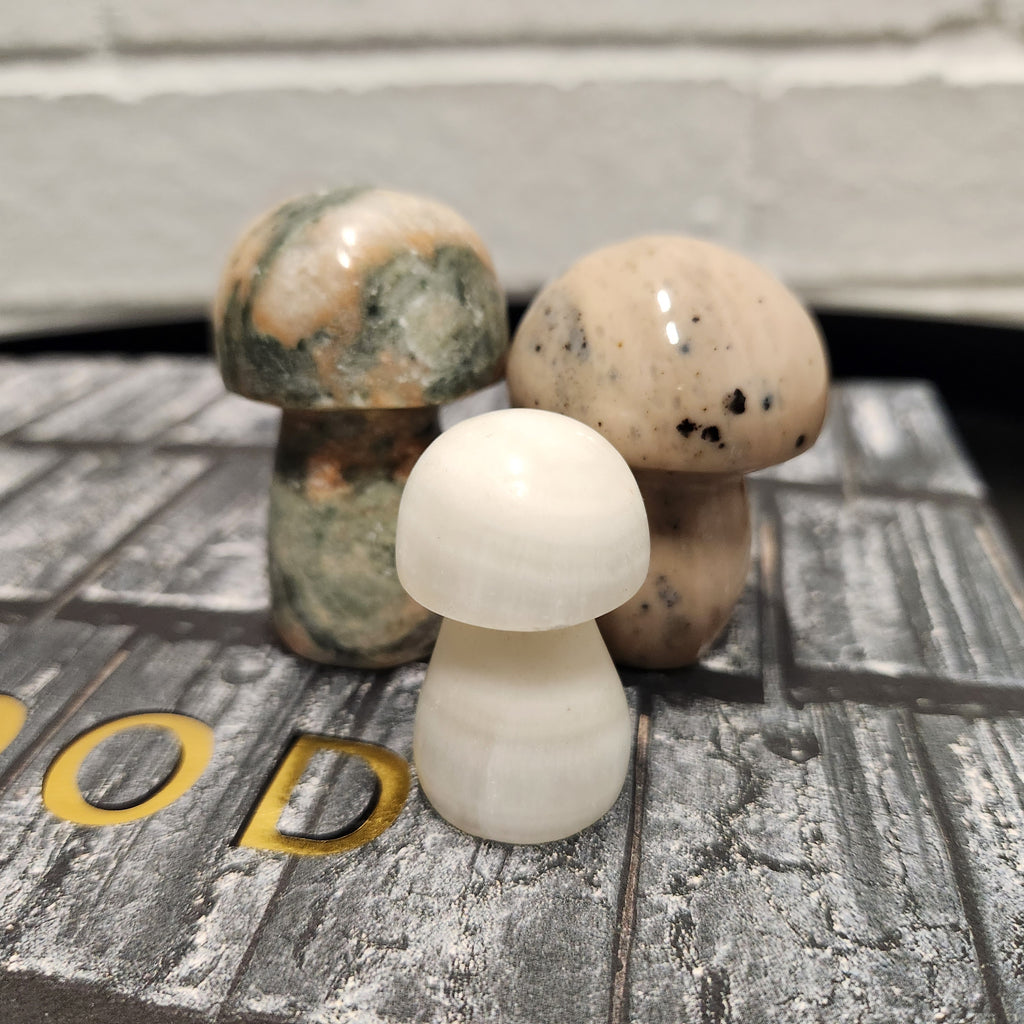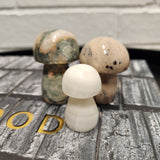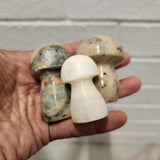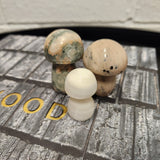 Mushy Family B03
A set of 3 Hand-Carved Mushrooms - The Mushy Family
Papa mushroom and Mama mushroom are Jasper and Baby Mushroom is Yellow Calcite.
Often referred to as the "Supreme Nurturer," Jasper is known to sustain and support you during times of stress by bringing serenity and wholeness. Jasper stones are thought to absorb negative energy, providing protection when worn.
Yellow calcite is a lucky stone that attracts prosperity, abundance and positive blessings into your life.
Dimensions: Papa Mushroom 6 cm, Mama Mushroom 5 cm and Baby Mushroom 4.5 cm.