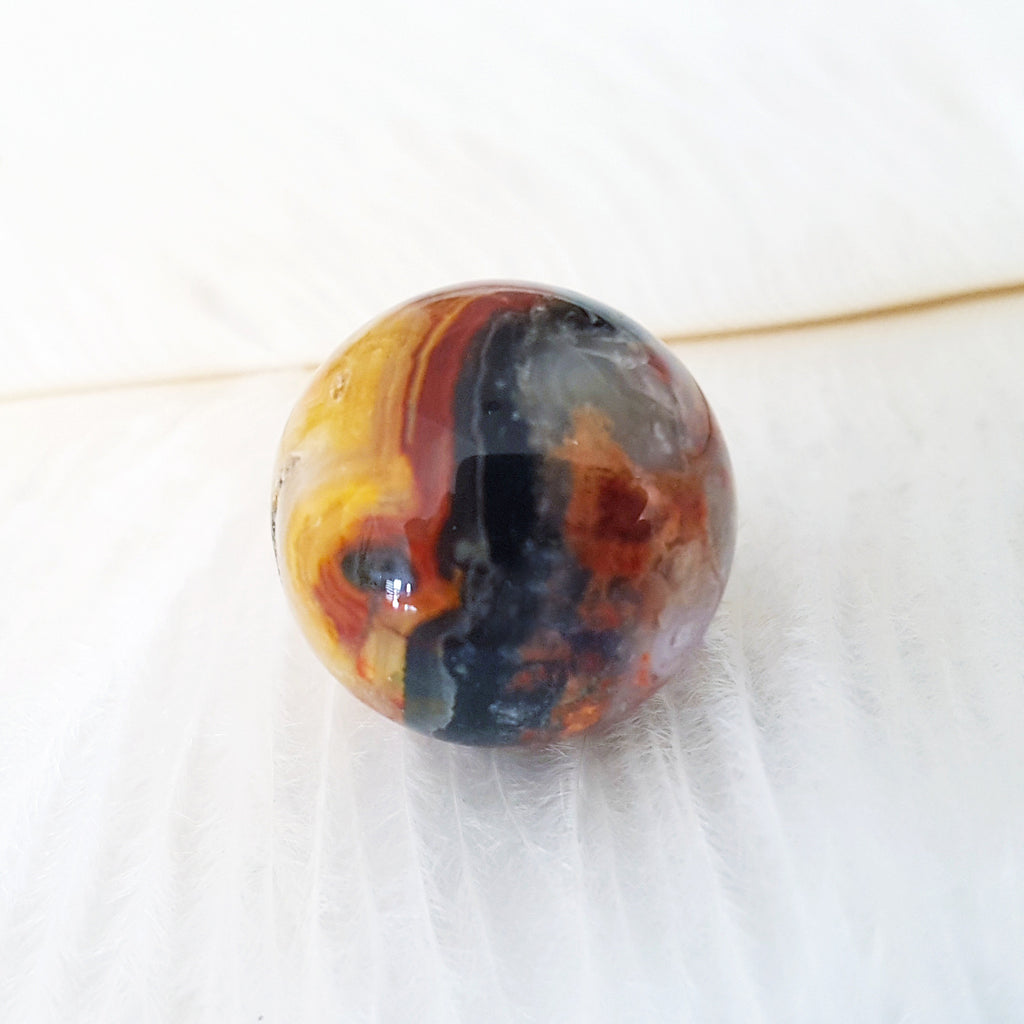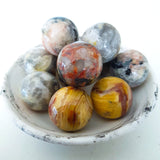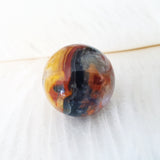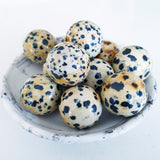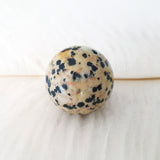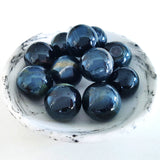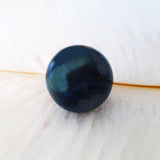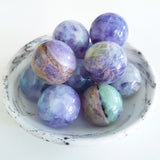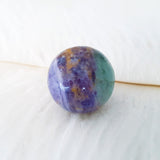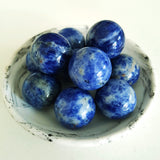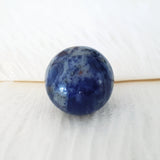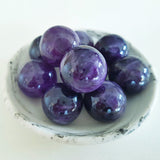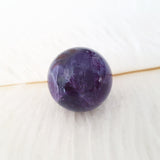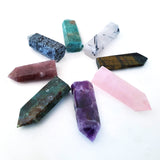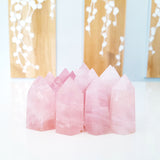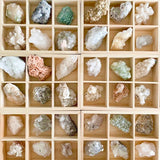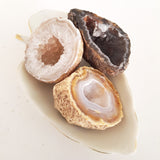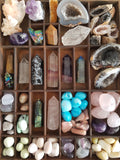 Nature Treasure - Natural Stone Sphere
or make 4 interest-free payments of $4.50 AUD fortnightly with
More info
A beautiful piece of treasure from Mother Nature!
All natural stones are formed over long period of time and it is amazing the wondrous colours and beauty they bring into our lives. A lovely keepsake that will last you a lifetime!
Can be used as a decorative ornaments or using the stone's properties to enhance the quality of your life or as a meditation medium.
Stone's Properties
Agate is an excellent stone for rebalancing and harmonising body, mind and spirit.  It cleanses and stabilises the aura, eliminating and transforming negativity.  Agate enhances mental function, improving concentration, perception and analytical abilities.
Dalmatian Jasper will inspire faith and devotion towards others, especially those that you have close relationships with.
It gives you stamina to do what needs to be done, and helps you to take it easy when you are free to do so.
Tiger Eye is a stone of luck and good fortune. It attracts a steady flow of money to the home. It is ideal for entrepreneurs and those setting out in business for the first time; also for those building up skills and a knowledge base for major career changes in the future.
Fluorite is an excellent healing tool for its overall cleansing and purifying effects. It typically contains green and purple colors, giving it an incredible synergistic energy that heals and rejuvenates the aura. The green cleanses and purifies the heart chakra by aligning your mind with the true desires of the heart. 
Lapis Lazuli is a powerful crystal for activating the higher mind and enhancing intellectual ability. It stimulates the desire for knowledge, truth and understanding, and aids the process of learning. It is excellent for enhancing memory.
Amethyst is the stone of spirituality and contentment, it bestows stability, strength, inner peace. It is a great stone for meditation and enhancing your intuition and psychic abilities with its calming and peaceful energy. 
Measurements
Approximately 0.6 inch diameter sphere ball.
Please note that these are natural stones and they all come in different shapes, colours and sizes. The product received may vary slightly from the product image shown.

Time honoured pieces may have flaws and you will get the exact item(s) as featured in the image(s). Enjoy the beauty of perfectly imperfect vintage treasures.