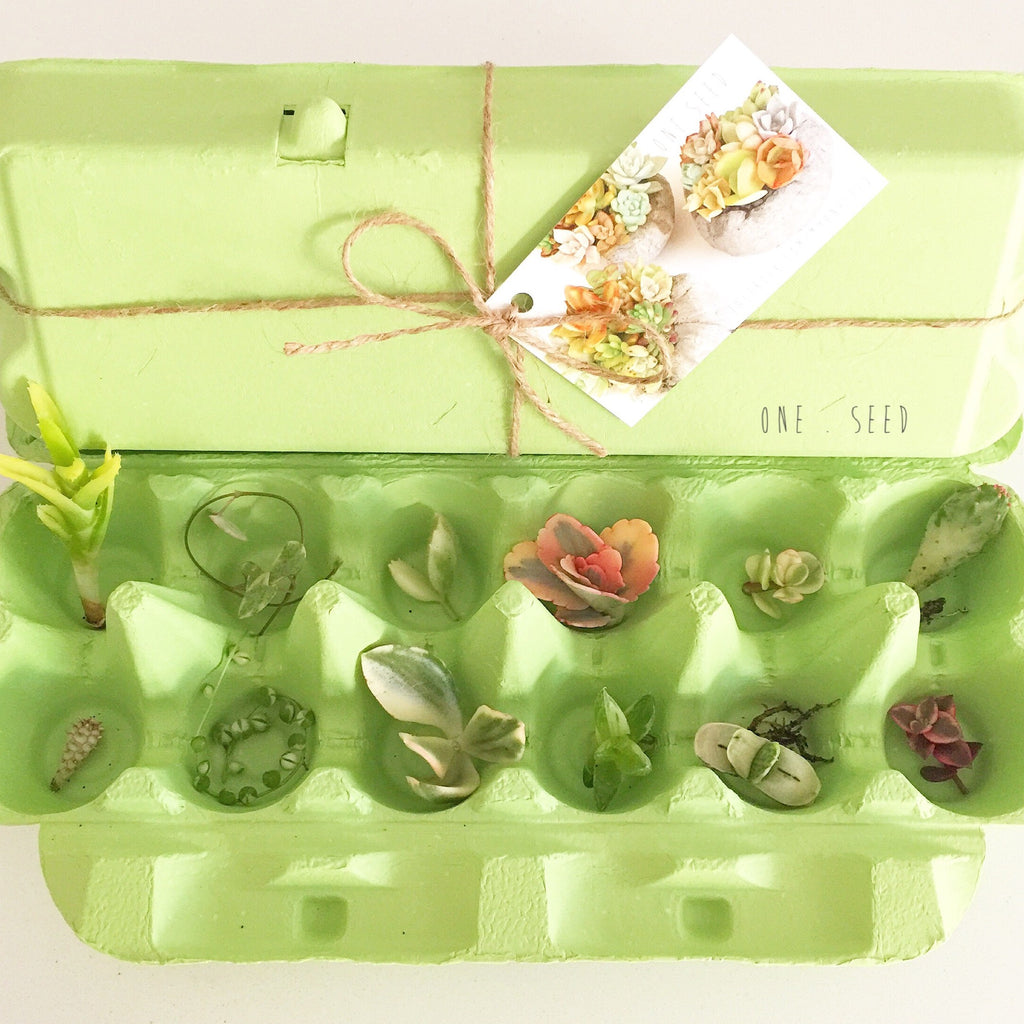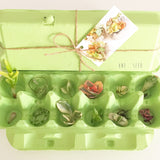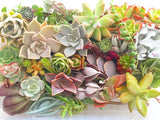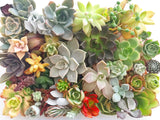 Little Green Box Variegated
or make 4 interest-free payments of $22.50 AUD fortnightly with
More info
💚 Introducing One Seed Little Green Box 💚
In our Variegated Little Green Box, you will receive
1. Variegated Aloe Nobilis
2. Variegated Chain of Hearts (Ceropegia woodii variegata)
3. Variegated Bear's Paw (Cotyledon ladismithiensis variegata)
4. Variegated Kalanchoe Fedtschenkoi
5. Variegated Portulacaria Afra
6. Variegated Cactus
7. Variegated Euphorbia Mammillaris
8. Variegated Chain of Pearls (Senecio rowleyanus f variegata)
9. Variegated Jade Plant (Crassula ovata variegata)
10. Variegated Haworthia Cymbiformis
11. Variegated Gastria Gracilis
12. Variegated Crassula Isabella

We have limited number of this Little Green Box of Variegated Plants. While stock lasts!
Meaningful gifts for Mums and loved ones 🎁🎁
Great additions to your collection or perfect starter kit for any new collectors 💕

Recycle your green box by making small holes and filling it with soil. Start your cutting propagation right from this little green box. Repot them once the cuttings have rooted. This will be an excellent bonding activity with your children or loved ones. See your love grows and blossoms as days go by. 💕

One Seed Little Green Box is completed with instructions and tips on cutting propagation 💚💙❤️💛💜
We will not be responsible for any loss or damages in the transit. Please ensure that you are able to import plants into your country. We will not be responsible if they are held up or confiscated in the customs.
One Seed is a proud Australian owned company www.facebook.com/MyOneSeed

One Seed, One Dream.
Things we do, inspired by Mother Nature.
We love, grow and create.
梦田, Where a little seed represents a dream in your heart.

At One Seed, we give lots of attention to our plants, as they are like a part of our family. From where we came from, plants (e.g bonsai) are treated like prized possessions, much loved and cherished. We part with our plants only knowing that they will be heading to a better home and will be continued being adored and looked after.

We don't mass produce like a factory or sell plants like commodities. We adore succulents and see the unique beauty in every plant. They are like breathtaking sculptures created by Mother Nature. At One Seed, we enjoy the process of making pots, mixing soil (according to our own "recipe") and potting up the plant in pots that will flatter the uniqueness of each plant. We want you to be surprised by the natural beauty of each plant and pot every time you look at it. Be it how interestingly the plant has grown, how amazing the flowers have bloomed to how gracefully the pot has aged over the years. It is in the hope of sharing Nature and its beauty that One Seed is founded. 💕