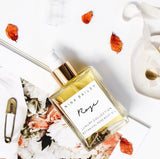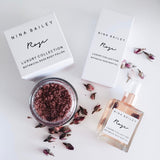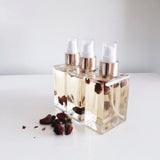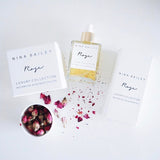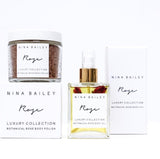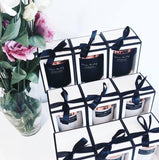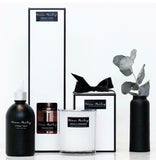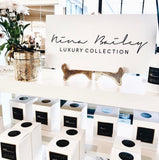 Botanical Rose Body Oil
or make 4 interest-free payments of $10.00 AUD fortnightly with
More info
A luxurious body oil that will leave your skin feeling silky smooth. Made with natural ingredients.

Jojoba Oil is rich in antioxidants and holds the unique ability to mimic the skins natural oils, delivering nutrients deep into the skin.

Argan Oil hydrates, softens and protects the skin. High in vitamin A & E, antioxidants, omega 6 fatty acids and linoleic acid.

Apricot Kernal is rich, nourishing and readily absorbed by the skin. It helps to soothe dry irritated skin and is very hydrating. Apricot Kernal oil is rich in essential fatty acids oleic and linoleic acid, it also high in vitamins A & E.

Castor Oil nourishes dry skin and is readily absorbed. the high concentration of fatty acids promotes healthy and glowing skin. This oil also promotes the production of elastin and collagen, which helps to keep the skin youthful.

Fractionated Coconut Oil is great for dry and sensitive skin. It is readily absorbed and very hydrating, leaving your skin feeling silky smooth.

Ingredients Organic Virgin Argan Oil, Organic Virgin Jojoba Oil, Organic Virgin Apricot Kernal Oil, Organic Castor oil, Fractionated Coconut Oil, Organic Rose buds, Natural Vitamin E, Essential Oils Rosemary, Rose Geranium & Lavender.
Nina Bailey is an eco-luxury home fragrance and body care studio based in Perth, Western Australia. We believe in making the best there is, and doing it locally. Each product in our beautiful range is personally hand-made with intention and love by us.

Passionate about delivering products that are good for you and the environment we combine clean design with sustainable materials. Special attention is made to sourcing premium ingredients with our candles being made with 100% soy wax, cotton wicks & phylate-free fragrances. Our luxury bath & body products contain pure, natural ingredients, organic where possible, and extra fine essential oils - no preservatives and no nasties. We are very much advocates for gentle processes and we seek to conserve and minimise any impacts our business has on our environment.

Details count. We firmly believe that beautiful customer service should always accompany a beautiful product. We take an artisan approach to all we do to ensure your experience with us is one you proudly share.