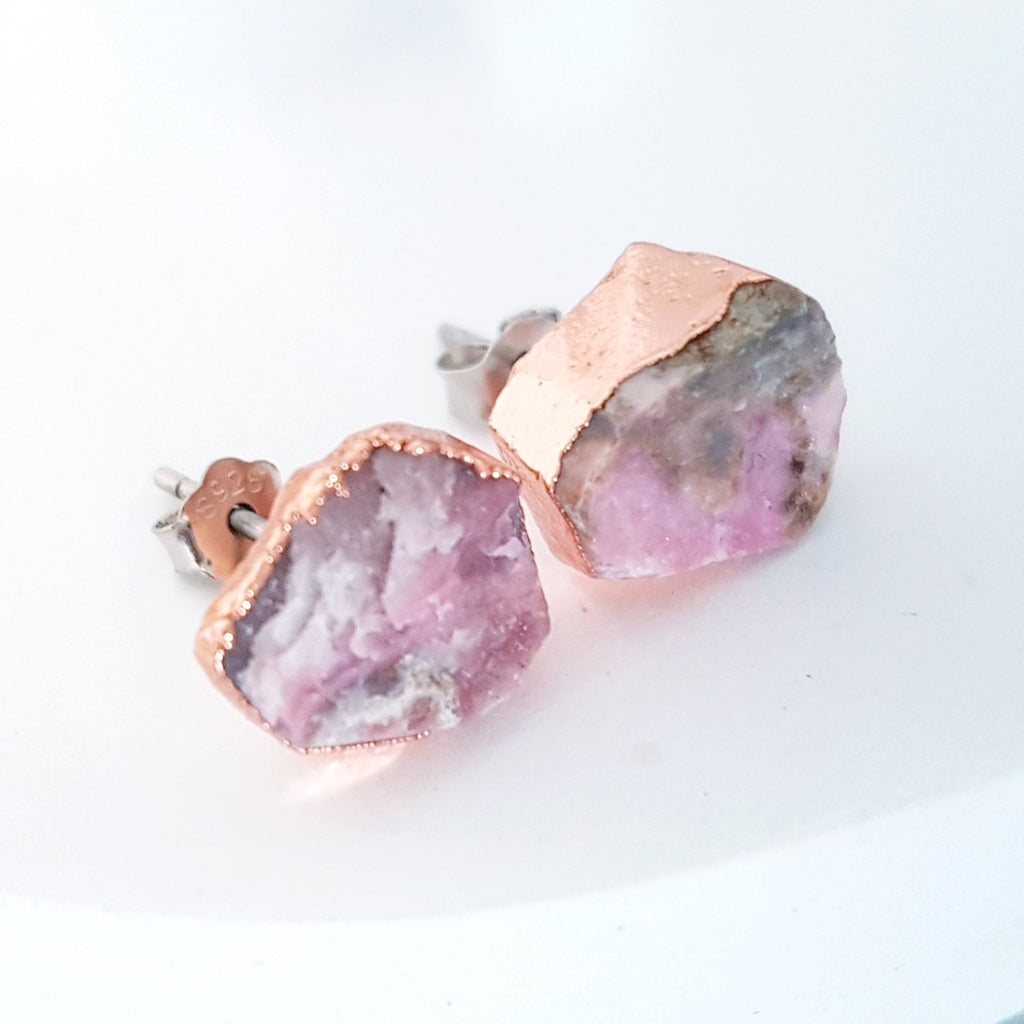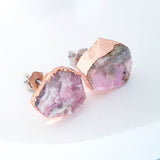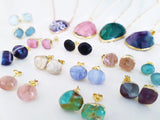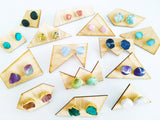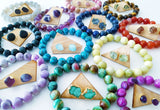 Adore Gemstone Earrings Collection - RAW - Sterling Silver Rose Gold Rhodonite Ear Studs
or make 4 interest-free payments of $7.50 AUD fortnightly with
More info
If you love gemstone, simplicity and minimalism, you will adore this piece. 
Each gem is unique, just like you!
How beautiful is this Earth's little treasure!
Measurements:
Gemstone pendant size approximately 0.5" x 0.5".
Please understand that natural stones will vary in size, colours and shape. The actual stone you get may vary slightly from the product image.
Gemstone is rose gold plated.
Ear pins and nuts are in sterling silver.

Gemstone Properties:
Ripe with rich healing properties, those who welcome the rosy glow of Rhodonite into their world are sure to feel those walls around the heart space falling down. We all throw up walls of protection, some are healthy boundaries and some come from blockages or not holding trust in the universe. With Rhodonite on side, you can work to bring your heart to a place of purity and elegance and step out on the journey towards your higher truth. Anyone who has ever wanted to find the capacity to grow their love and give back to the world, Rhodonite is your center.
Kindly note that the photos may show a representation of the item that you will receive. Since each item is handcrafted, please expect some minor differences from the photos shown. Many thanks for accommodating and appreciating the unique handmade nature of wearable art.

Each piece of trinket is beautifully packaged and ready as gift.