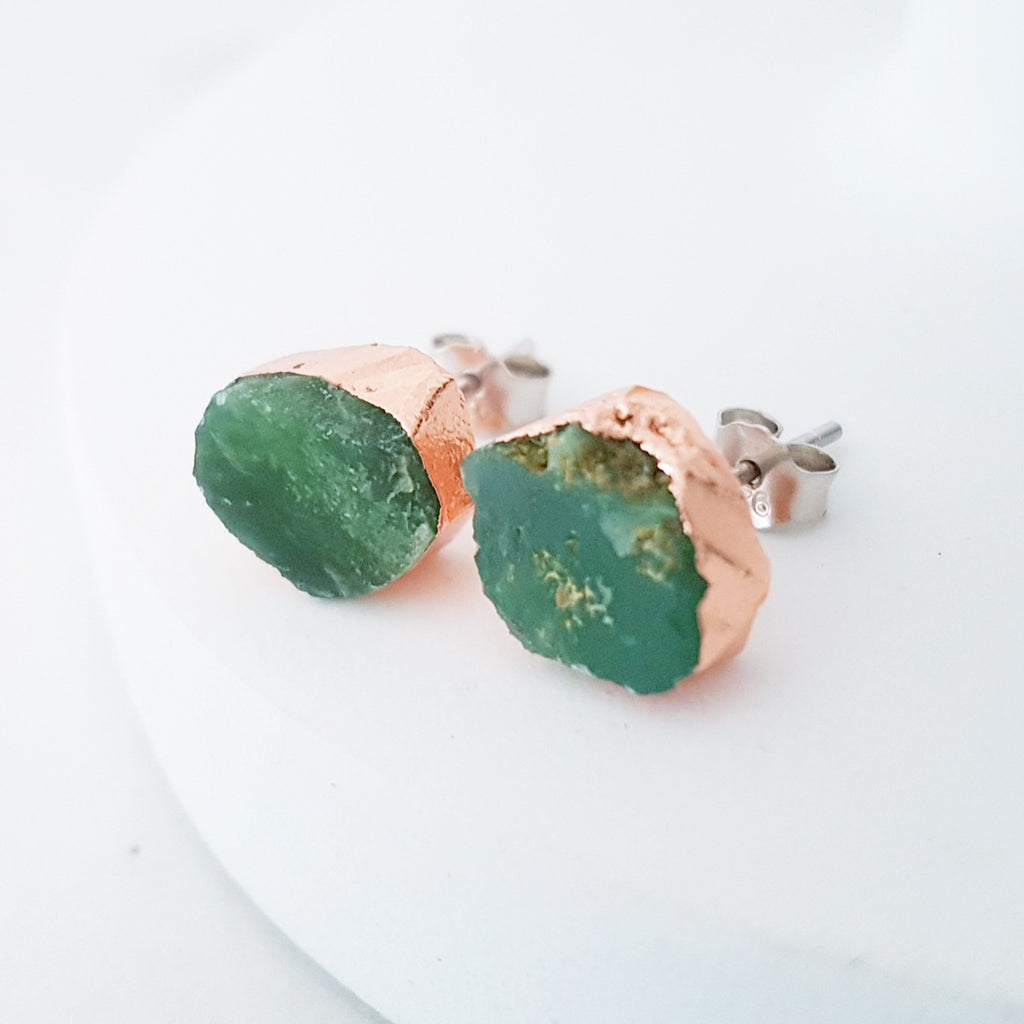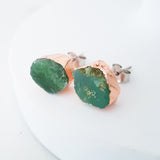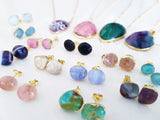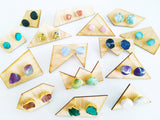 Adore Gemstone Earrings Collection - RAW - Sterling Silver Rose Gold Green Chrysoprase Ear Studs
or make 4 interest-free payments of $7.50 AUD fortnightly with
More info
If you love gemstone, simplicity and minimalism, you will adore this piece. 
Each gem is unique, just like you!
How beautiful is this Earth's little treasure!
Measurements:
Gemstone pendant size approximately 0.5" x 0.5".
Please understand that natural stones will vary in size, colours and shape. The actual stone you get may vary slightly from the product image.
Gemstone is rose gold plated.
Ear pins and nuts are in sterling silver.

Gemstone Properties:
Chrysoprase promotes love of truth. It promotes hope, and encourages fidelity in business and personal relationships. It stimulates creativity and draws out ones talents. Chrysoprase heals the inner child, releasing emotions locked in since childhood. It can mend a broken heart, heal relationships and transmute negative emotions into positive ones. Chrysoprase helps one to overcome compulsive or impulsive angry thoughts and behaviour, and turns your attention to positive events. It brings a sense of security and trust and is useful in healing codependence whilst supporting independence and encouraging commitment. It provides for non-judgmental attitudes and stimulates acceptance of oneself and others.
Chrysoprase is a strong detoxifying stone. It eliminates waste from the body, as well as the mind, by stimulating the liver and encouraging the body to rid itself of poisons. It is excellent for relaxation and promoting a peaceful night's sleep, reducing claustrophobia and preventing nightmares.
Kindly note that the photos may show a representation of the item that you will receive. Since each item is handcrafted, please expect some minor differences from the photos shown. Many thanks for accommodating and appreciating the unique handmade nature of wearable art.

Each piece of trinket is beautifully packaged and ready as gift.