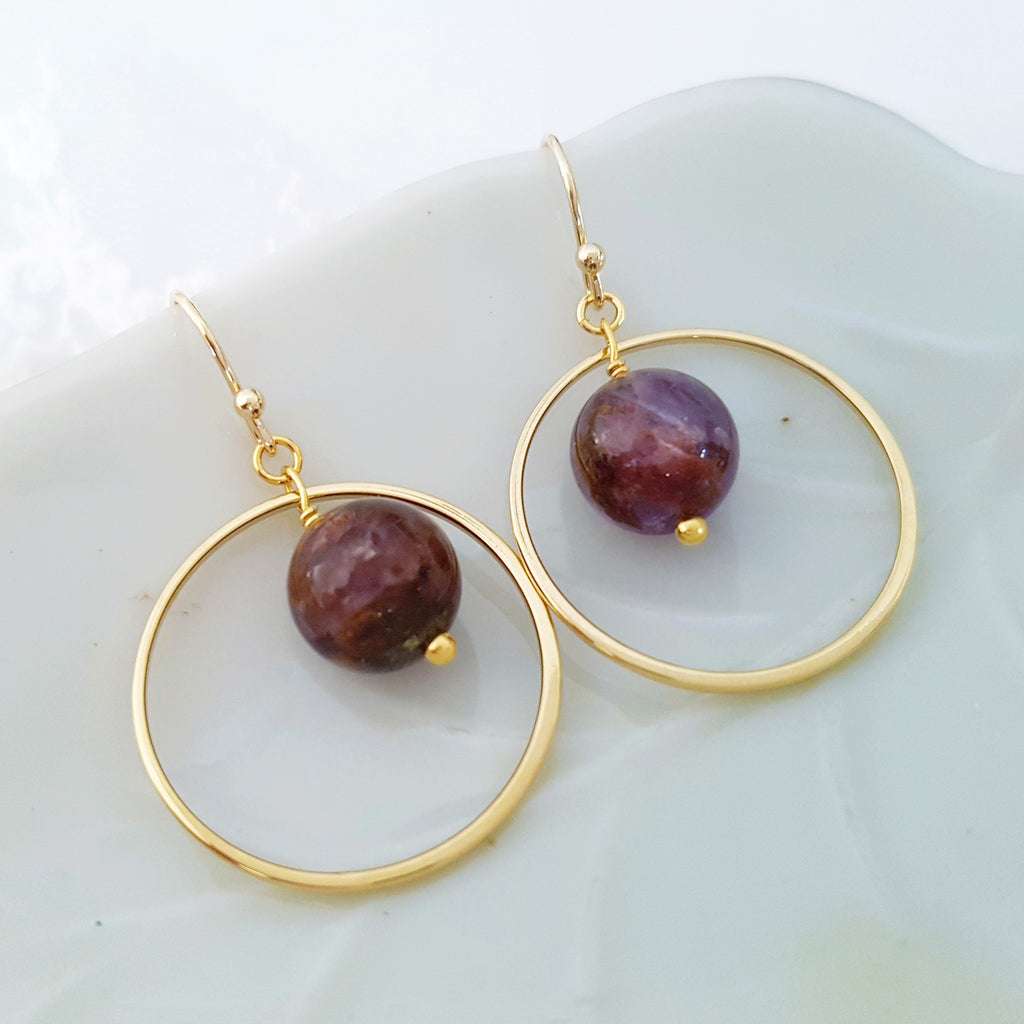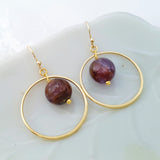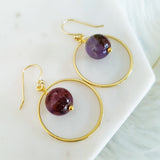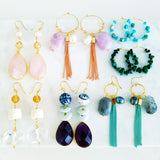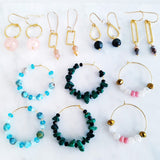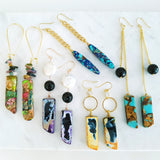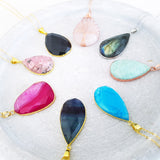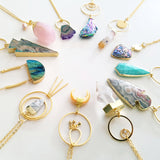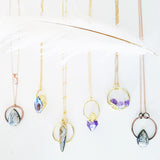 Adore Gemstone Earrings Collection - Phantom Quartz Gold Ring Earrings
or make 4 interest-free payments of $8.75 AUD fortnightly with
More info
If you love gemstone, simplicity and minimalism, you will adore this piece. 
Each gem is unique, just like you!
How beautiful is this Earth's little treasure!
Measurements:

Approximately 0.45 inch diameter gemstones within 1.2 inches Gold Ring. Earrings approximately 1.6 inches drop.

Please understand that natural stones will vary in size, colours and shape. The actual stone you get may vary slightly from the product image.

Gemstone Properties:
Phantom Quartz is a beautiful, mysterious and engaging crystal that is perfect for people who want to make important changes or move forward in their lives, especially if they feel stuck. It helps you to overcome stagnation in your personal or professional life. It promotes positive flow of energies in your life by removing negative emotion and thoughts. Mentally, this soothing and relaxing stone gives you strength, clarity and inspiration while enhances spiritual development. The Phantom crystal also stimulates your memory, thinking process and concentration.
Kindly note that the photos may show a representation of the item that you will receive. Since each item is handcrafted, please expect some minor differences from the photos shown. Many thanks for accommodating and appreciating the unique handmade nature of wearable art.

Each piece of trinket is beautifully packaged and ready as gift.
Product Code: ERST110