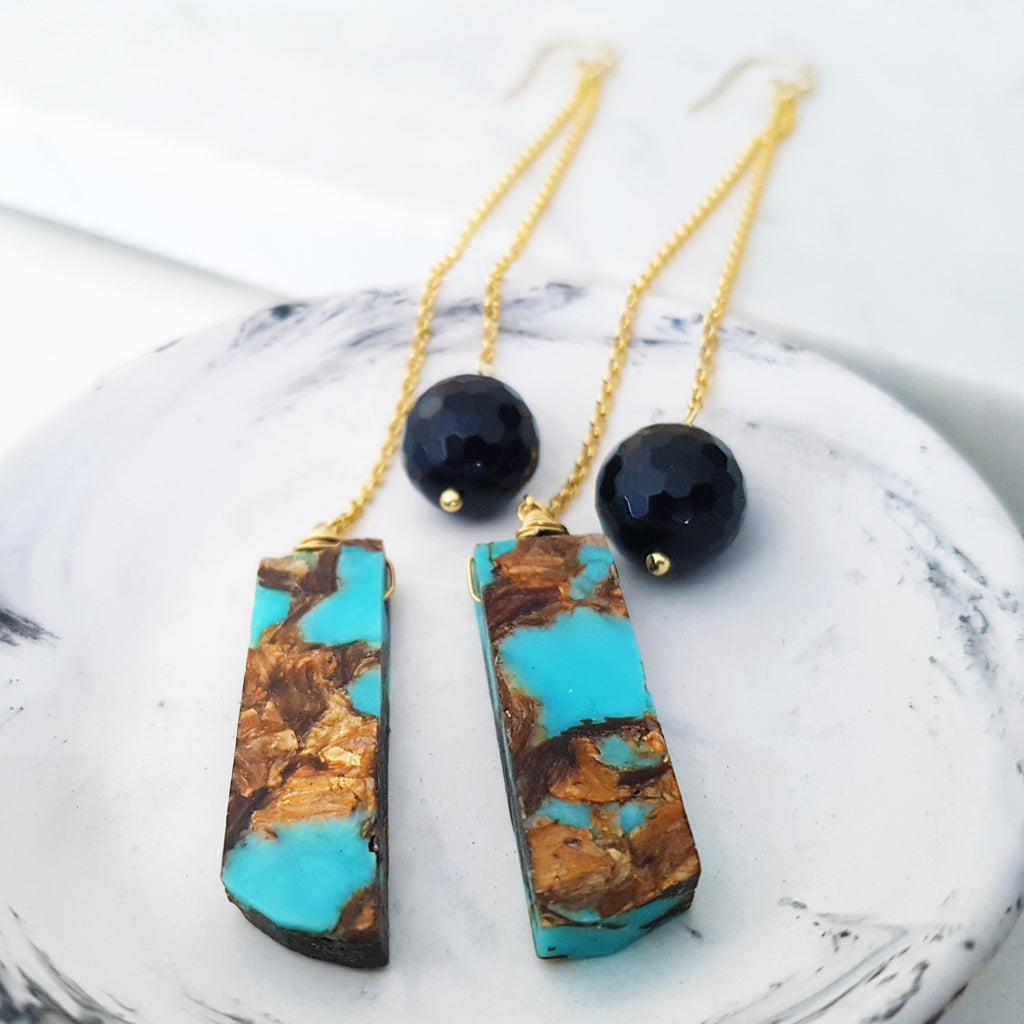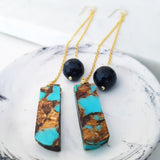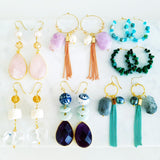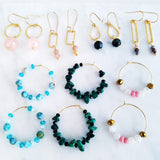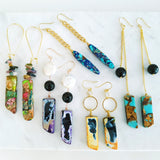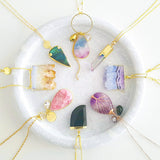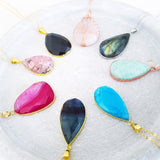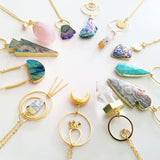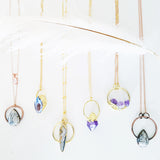 Adore Gemstone Earrings Collection - Black Agate Sea Jasper Hanging Earrings
or make 4 interest-free payments of $10.00 AUD fortnightly with
More info
If you love gemstone, simplicity and minimalism, you will adore this piece. 
Each gem is unique, just like you!
How beautiful is this Earth's little treasure!
Measurements:

Approximately 4 inches drop with faceted black agate and sea Jasper.
Please understand that natural stones will vary in size, colours and shape. The actual stone you get may vary slightly from the product image.

Gemstone Properties:
Jasper is known as the "supreme nurturer".  It sustains and supports through times of stress, and brings tranquility and wholeness.  Jasper provides protection and absorbs negative energy.  It balances yin and yang.  Jasper clears electromagnetic and environmental pollution, including radiation.  It encourages honesty with one's self.  Provides courage to assertively tackle problems.  Aids quick-thinking and Jasper stimulates the imagination and transforms ideas into action.
Black agate seeks to balance the energy in their environments and to input positive energy according to their color. Black agates are good for sustaining positive energy, balancing out and removing negative energies.
Kindly note that the photos may show a representation of the item that you will receive. Since each item is handcrafted, please expect some minor differences from the photos shown. Many thanks for accommodating and appreciating the unique handmade nature of wearable art.

Each piece of trinket is beautifully packaged and ready as gift.
Product Code: ERST129W