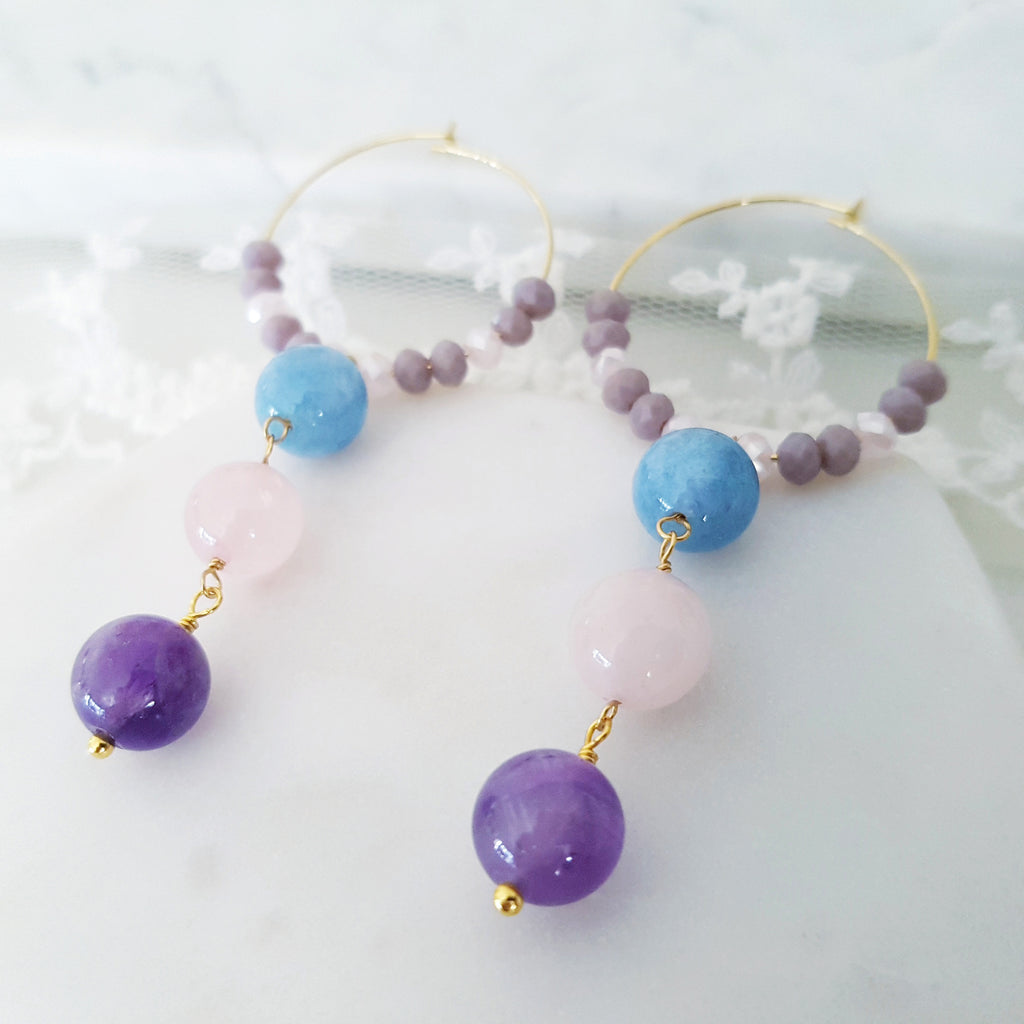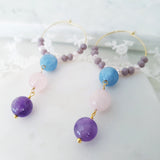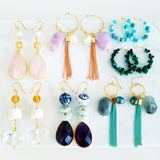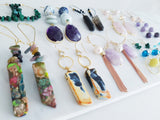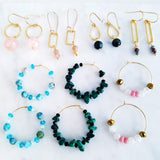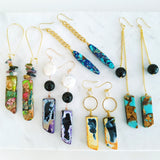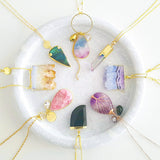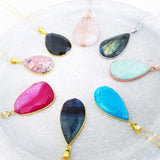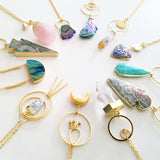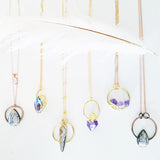 Adore Gemstone Earrings Collection - Amethyst Rose Quartz Aquamarine Loop Earrings
or make 4 interest-free payments of $11.25 AUD fortnightly with
More info
If you love gemstone, simplicity and minimalism, you will adore this piece. 
Each gem is unique, just like you!
How beautiful is this Earth's little treasure!
Measurements:

Approximately 1.5 inches diameter earring loop. Earrings is approximately 4 inches drop with 0.45 inch diameter Blue Aquamarine, Pink Rose Quartz and Amethyst beads.
Please understand that natural stones will vary in size, colours and shape. The actual stone you get may vary slightly from the product image.

Gemstone Properties:
Rose quartz is often called the "Love Stone." It's energetic hallmark is that of unconditional love that opens the heart chakra. 
Amethyst is the stone of spirituality and contentment, it bestows stability, strength, inner peace. It is a great stone for meditation and enhancing your intuition and psychic abilities with its calming and peaceful energy. Amethyst provides clarity and enhances conscious perception and understanding.
Aquamarine evokes the purity of crystalline waters, and the exhilaration and relaxation of the sea. It is calming, soothing, and cleansing, and inspires truth, trust and letting go. 
Kindly note that the photos may show a representation of the item that you will receive. Since each item is handcrafted, please expect some minor differences from the photos shown. Many thanks for accommodating and appreciating the unique handmade nature of wearable art.

Each piece of trinket is beautifully packaged and ready as gift.
Product Code: ERST131W