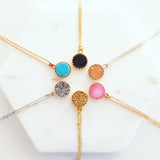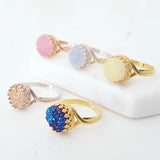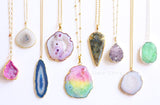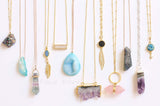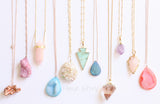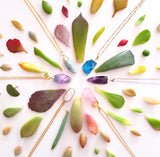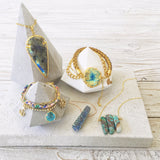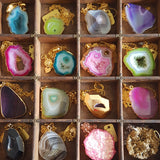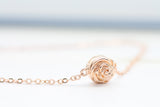 Adore Gemstone Collection - Quartz Round Pendant Necklace
If you love gemstone, simplicity and minimalism, you will adore this piece. 
Each gem is unique, just like you!
How beautiful is this Earth's little treasure!
Measurements:

Gemstone pendant is approximately half an inch. Necklace chain is approximately 18 inches.

Please understand that natural stones will vary in size, colours and shape. The actual stone you get may vary slightly from the product image.

Gemstone Properties:

Quartz is a stone of clarity which dispels negativity and clears away negative energy. It can be used to purify and clarify on the spiritual, mental, and physical planes. It also enhances thoughts, and promotes harmony and balance in an environment.
Each piece comes with our signature magnetic rose clasp, feminine, unique and elegant. Keeps wearing and taking off the trinket easy.

Kindly note that the photos may show a representation of the item that you will receive. Since each item is handcrafted, please expect some minor differences from the photos shown. Many thanks for accommodating and appreciating the unique handmade nature of wearable art.

Each piece of trinket is beautifully packaged and ready as gift.