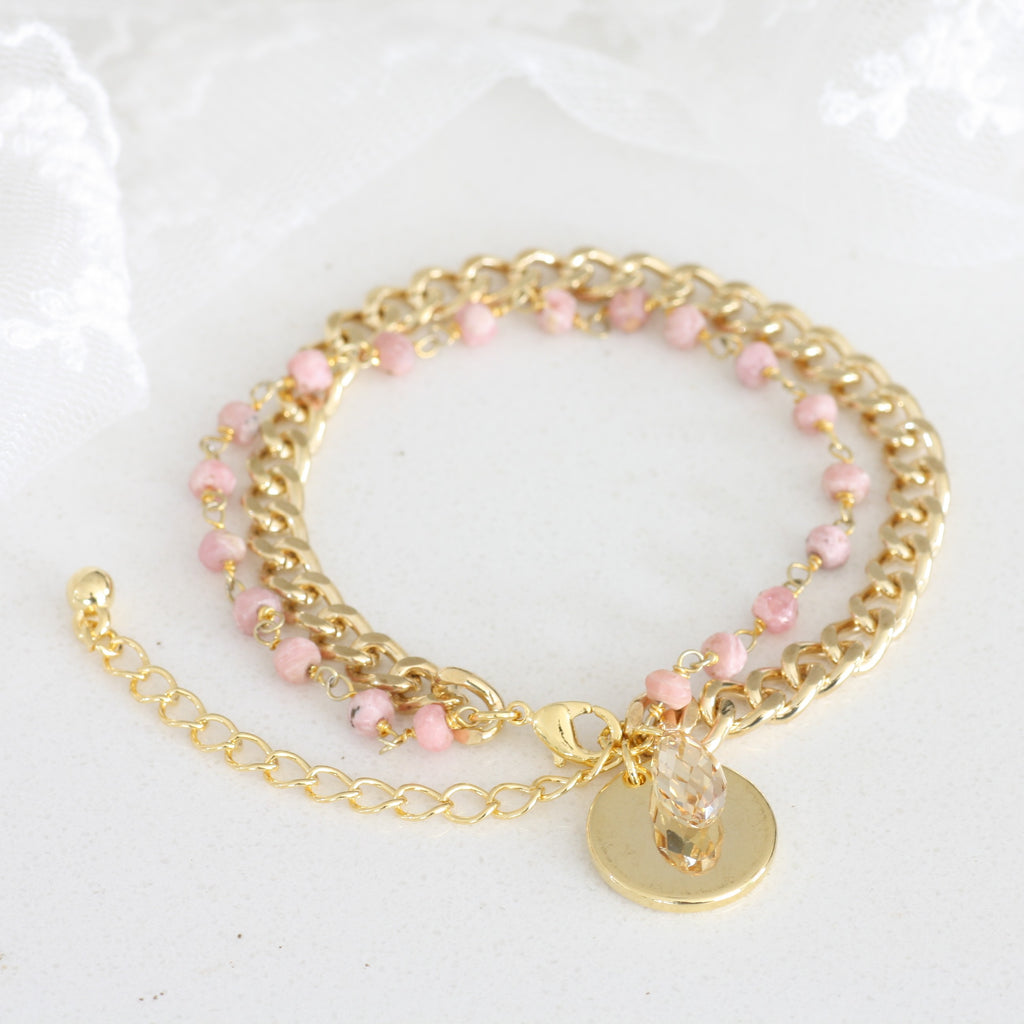 Adore Gemstone Collection - Pink Rhodochrosite Gold Disc Bracelet
or make 4 interest-free payments of $17.00 AUD fortnightly with
More info
If you love gemstone, simplicity and minimalism, you will adore this piece. 
Each gem is unique, just like you!
How beautiful is this Earth's little treasure!
Measurements:

Swarovski crystal size approximately 0.25" x 0.55". Approximately 6.5 inches chain with 2 inches extension. 

Please understand that natural stones will vary in size, colours and shape. The actual stone you get may vary slightly from the product image.

Gemstone Properties:
Known as the Stone of the Compassionate Heart, Rhodochrosite symbolizes selfless love, moving one beyond mere empathy but stirring one to action on others' behalf. Rhodochrosite, however, directs that love first toward the self for the specific purpose of emotional healing. By empowering one to earnestly examine old wounds, suppressed feelings, and traumas of childhood or past lives, it enables one to view old situations with new information, and allows one to acknowledge and release pain, along with destructive patterns of behaviour one may have adopted as a means to cope. Its vibration of self-love, forgiveness and compassion for the child within, assists in reclaiming the self one was born to be.

Each piece comes with a easy-to-use lobster clasp. Keeps wearing and taking off the trinket easy.

Kindly note that the photos may show a representation of the item that you will receive. Since each item is handcrafted, please expect some minor differences from the photos shown. Many thanks for accommodating and appreciating the unique handmade nature of wearable art.

Each piece of trinket is beautifully packaged and ready as gift.
Product Code: DKBR011