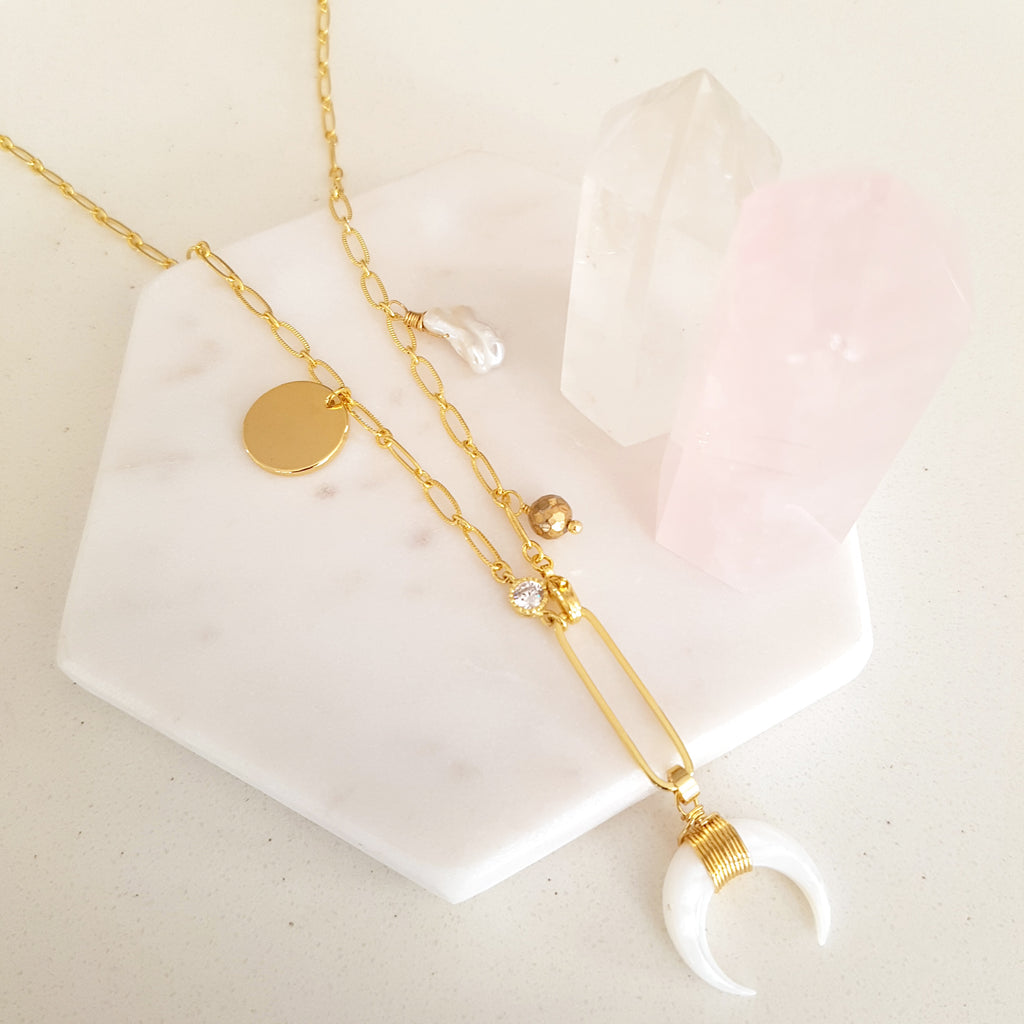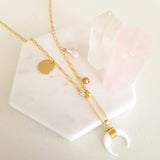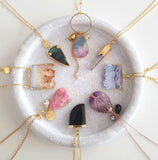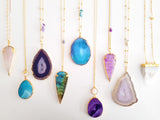 Adore Gemstone Collection - Petite White Abalone Shell Horn Necklace
or make 4 interest-free payments of $20.00 AUD fortnightly with
More info
If you love gemstone, simplicity and minimalism, you will adore this piece. 
Each gem is unique, just like you!
How beautiful is this Earth's little treasure!
Measurements:

Gemstone pendant size approximately 0.8" x 0.6". Approximately 24 inches chain with 2 inches extension. 

Please understand that natural stones will vary in size, colours and shape. The actual stone you get may vary slightly from the product image.

Gemstone Properties:
Abalone healing carries energies of protection and emotional balance. It brings with it a natural shielding that blesses the person holding it with tranquillity. Abalone healing is especially helpful for those going through emotional turmoil or those having a hard time dealing with a situation in a relationship. Through it's soothing energy, it provides a layer of protection that perches the spirit up with the confidence necessary to view situations from a new, more understanding perspective. If you think of abalone as representative of water, like many cultures do, it is the water that will tame the flames of one's emotional strife.
Each piece comes with a easy-to-use lobster clasp or signature floral magnetic clasp. Keeps wearing and taking off the trinket easy.
Kindly note that the photos may show a representation of the item that you will receive. Since each item is handcrafted, please expect some minor differences from the photos shown. Many thanks for accommodating and appreciating the unique handmade nature of wearable art.

Each piece of trinket is beautifully packaged and ready as gift.
Product Code: DKNL064