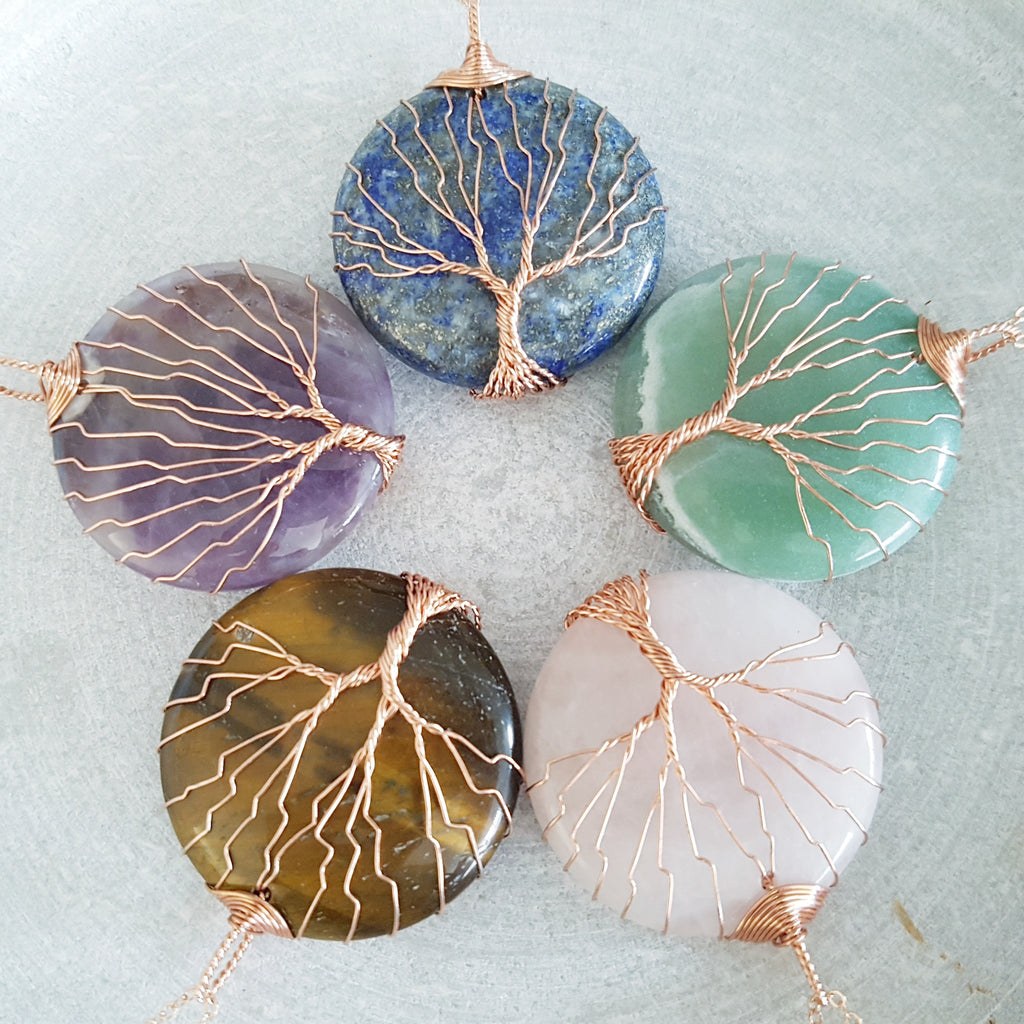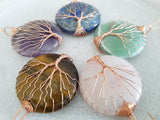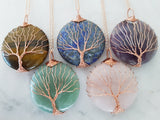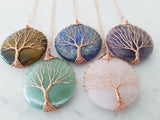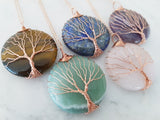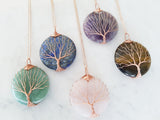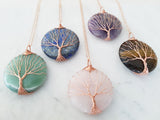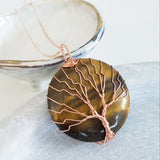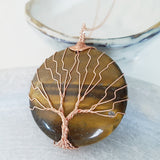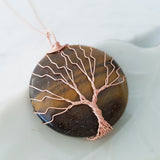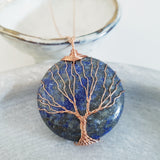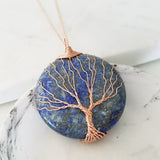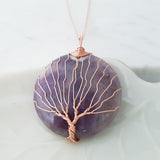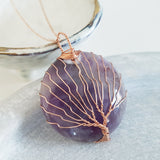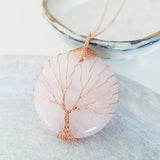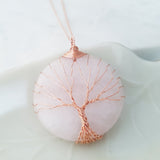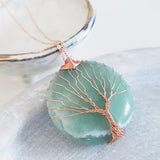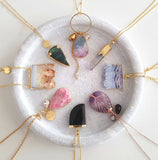 Adore Gemstone Collection - Family Tree or Tree of Life Round Gemstone Necklace
or make 4 interest-free payments of $13.75 AUD fortnightly with
More info
If you love gemstone, simplicity and minimalism, you will adore this piece. 
Each gem is unique, just like you!
How beautiful is this Earth's little treasure!
Measurements:
Gemstone pendant size approximately 2" x 2".
Approximately 30 inches chain with 2 inches extension. 

Please understand that natural stones will vary in size, colours and shape. The actual stone you get may vary slightly from the product image.

Gemstone Properties:
A stone of protection, Tiger Eye may also bring good luck to the wearer.  It has the power to focus the mind, promoting mental clarity, assisting us to resolve problems objectively and unclouded by emotions.  Particularly useful for healing psychosomatic illnesses, dispelling fear and anxiety.  Useful for recognising one's own needs in relation to the needs of others.  Balancing yin-yang and energising the emotional body, Tiger Eye stabilises mood swings, imbues us with willpower, purpose, courage and self-confidence, and releases tension.
Lapis Lazuli is a powerful crystal for activating the higher mind and enhancing intellectual ability. It stimulates the desire for knowledge, truth and understanding, and aids the process of learning. It is excellent for enhancing memory. A stone of truth, Lapis encourages honesty of the spirit, and in the spoken and written word. Wear it for all forms of deep communication. It is also a stone of friendship and brings harmony in relationships.
Green Aventurine is known as the "Stone of Opportunity," thought to be the luckiest of all crystals, especially in manifesting prosperity and wealth, or for increasing favor in competitions or games of chance. Its winning energy makes it a great ally for boosting one's chances in any situation - a first date, tax audit, even landing a promotion. One needs only to be near it to derive its benefits.
Rose Quartz promotes unconditional love, forgiveness, infinite peace and compassion. It is a stone of love and helps bonding in relationships. Rose Quartz also inspires the love of beauty, in oneself and others, in nature, and especially that which stimulates the imagination - art, music and the written word.
Amethyst is a meditative and calming stone which works in the emotional, spiritual, and physical planes to promote calm, balance, and peace. It helps to prevent bad dreams. It is also a well-known protection stone.

Kindly note that the photos may show a representation of the item that you will receive. Since each item is handcrafted, please expect some minor differences from the photos shown. Many thanks for accommodating and appreciating the unique handmade nature of wearable art.

Each piece of trinket is beautifully packaged and ready as gift.