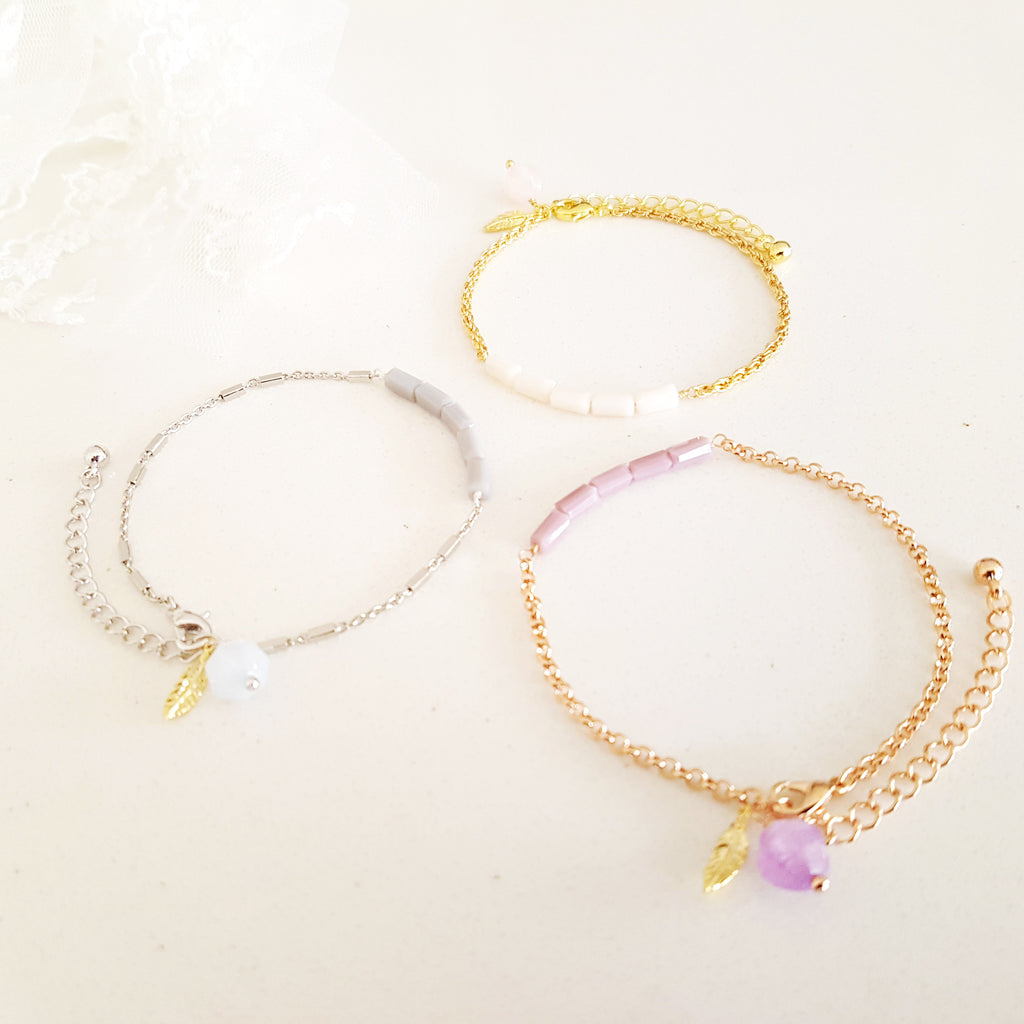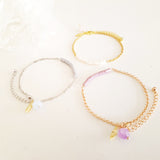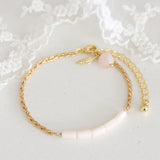 Adore Gemstone Collection - Aquamarine Feather Bracelet
or make 4 interest-free payments of $10.00 AUD fortnightly with
More info
If you love gemstone, simplicity and minimalism, you will adore this piece. 
Each gem is unique, just like you!
How beautiful is this Earth's little treasure!
Measurements:

Gemstone pendant size approximately 0.35" x 0.35". Approximately 6.5 inches chain with 2 inches extension. 

Please understand that natural stones will vary in size, colours and shape. The actual stone you get may vary slightly from the product image.

Gemstone Properties:
Aquamarine helps overcome the fear of speaking, and is an excellent stone for teachers and presenters of all types. It relaxes speakers to a stage of consciousness in which they are fully aware of their own truths, wisdom and feelings, and able to articulate them with clarity and conviction. Aquamarine encourages the ideal of service to the world and to the development of a humanity attuned to healing. It emits a gentle and compassionate energy, promoting moderation and responsibility for ones' actions. It inspires judgmental people to be more tolerant, and helps those overwhelmed by responsibility to find order.

Each piece comes with a easy-to-use lobster clasp. Keeps wearing and taking off the trinket easy.

Kindly note that the photos may show a representation of the item that you will receive. Since each item is handcrafted, please expect some minor differences from the photos shown. Many thanks for accommodating and appreciating the unique handmade nature of wearable art.

Each piece of trinket is beautifully packaged and ready as gift.
Product Code: DKBR006 - Purple, DKBR007 - Pink, DKBR008 - Blue