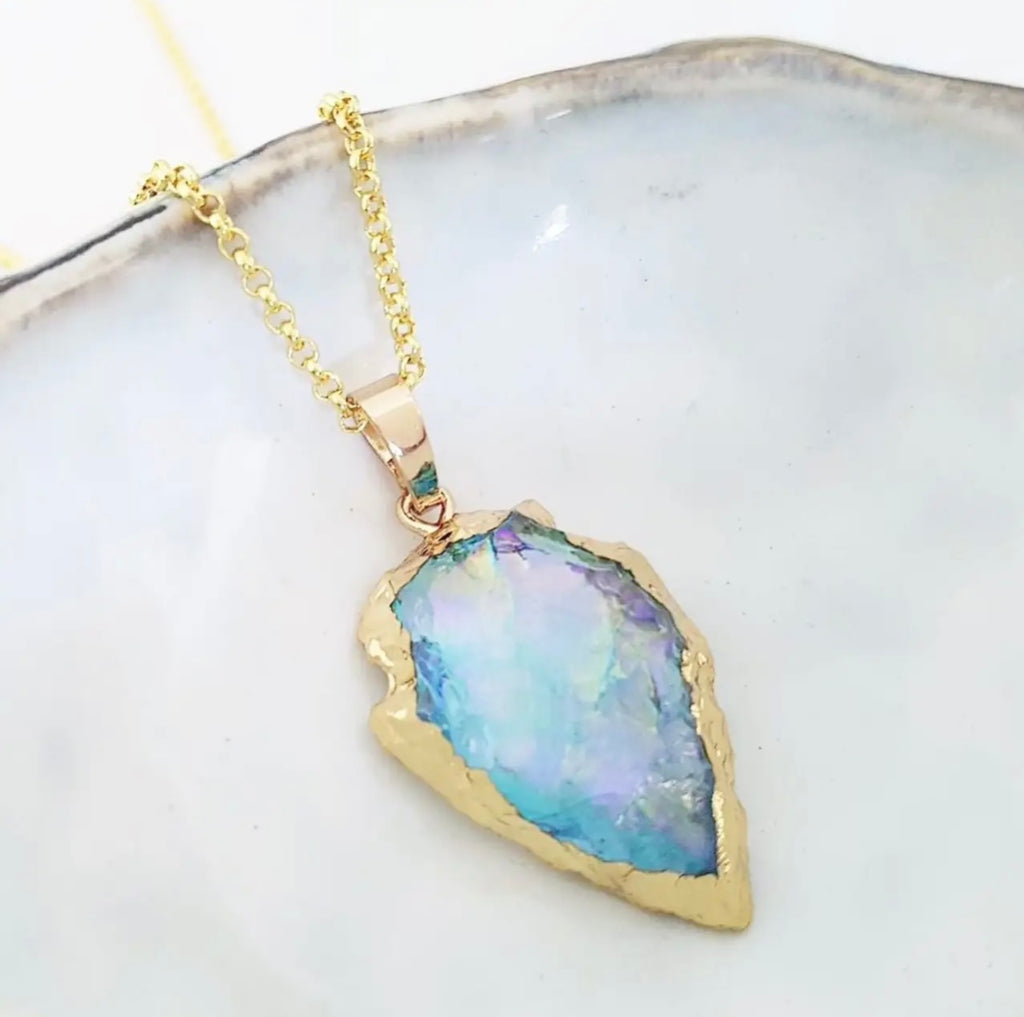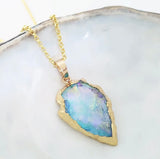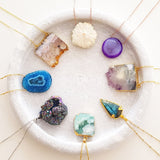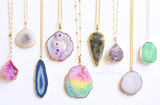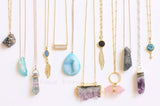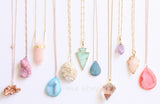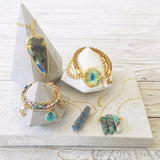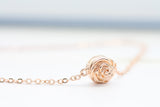 Adore Gemstone Collection - Aqua Aura Arrow Necklace
or make 4 interest-free payments of $11.25 AUD fortnightly with
More info
If you love gemstone, simplicity and minimalism, you will adore this piece. 
Each gem is unique, just like you!
How beautiful is this Earth's little treasure!
Measurements:

Gemstone pendant is approximately 0.8 x 1.2 inches. Necklace is approximately 18 inches.

Please understand that natural stones will vary in size, colours and shape. The actual stone you get may vary slightly from the product image.

Gemstone Properties:

This luscious, iridescent, blue colour of this stunning Quartz Crystal comes about from the laboratory process of bonding the crystals with vaporised pure gold. These gorgeous blue gems are great for stress relief. Their energy is super calming, cooling and soothing. This is one of the crystals of truth and assists us in shining our authentic, beautiful light into the world, making it perfect for working with attracting abundance, success and beauty, by helping us to let go of false perceptions and evolve to our highest potential.
Each piece comes with our signature magnetic rose clasp, feminine, unique and elegant. Keeps wearing and taking off the trinket easy.

Kindly note that the photos may show a representation of the item that you will receive. Since each item is handcrafted, please expect some minor differences from the photos shown. Many thanks for accommodating and appreciating the unique handmade nature of wearable art.

Each piece of trinket is beautifully packaged and ready as gift.