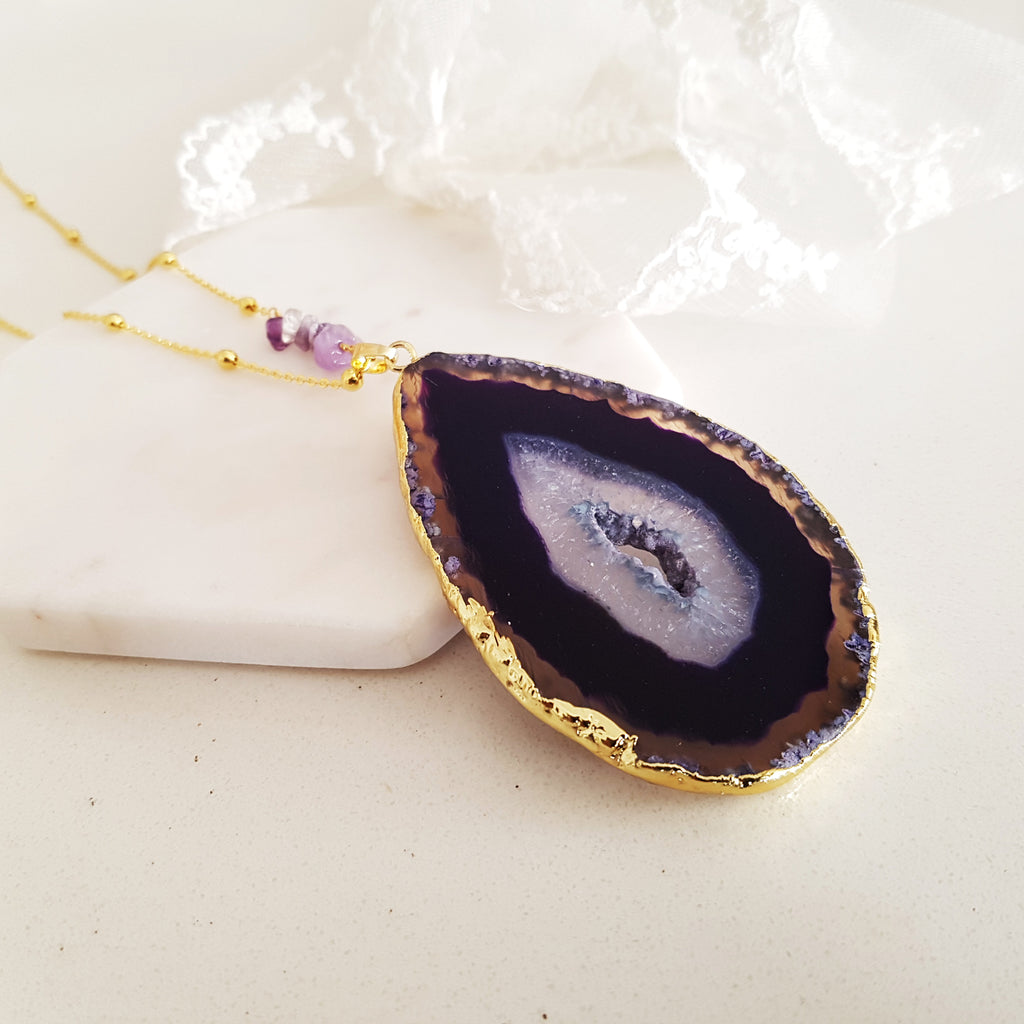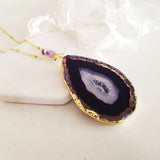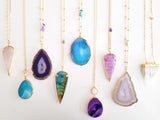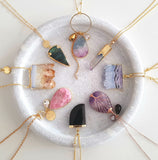 Adore Gemstone Collection - Agate Slice Purple Necklace
or make 4 interest-free payments of $16.25 AUD fortnightly with
More info
If you love gemstone, simplicity and minimalism, you will adore this piece. 
Each gem is unique, just like you!
How beautiful is this Earth's little treasure!
Measurements:

Gemstone pendant size approximately 1.8" x 2.4". Approximately 30 inches chain with 2 inches extension. 

Please understand that natural stones will vary in size, colours and shape. The actual stone you get may vary slightly from the product image.

Gemstone Properties:
Agate's most noticeable properties overall are balancing yin/yang energy, courage, protection, healing, and calming. Agate is considered a Power Stone. It is very grounding, solid and stable. Agate is an excellent stone for rebalancing and harmonizing body, mind and spirit. It cleanses and stabilizes the aura, eliminating and transforming negativity. Agate enhances mental function, improving concentration, perception and analytical abilities. Agate also has excellent protective and healing energy. It soothes and calms, creating a sense of security and safety.
Each piece comes with a easy-to-use lobster clasp or signature floral magnetic clasp. Keeps wearing and taking off the trinket easy.
Kindly note that the photos may show a representation of the item that you will receive. Since each item is handcrafted, please expect some minor differences from the photos shown. Many thanks for accommodating and appreciating the unique handmade nature of wearable art.

Each piece of trinket is beautifully packaged and ready as gift.
Product Code: DKNL055