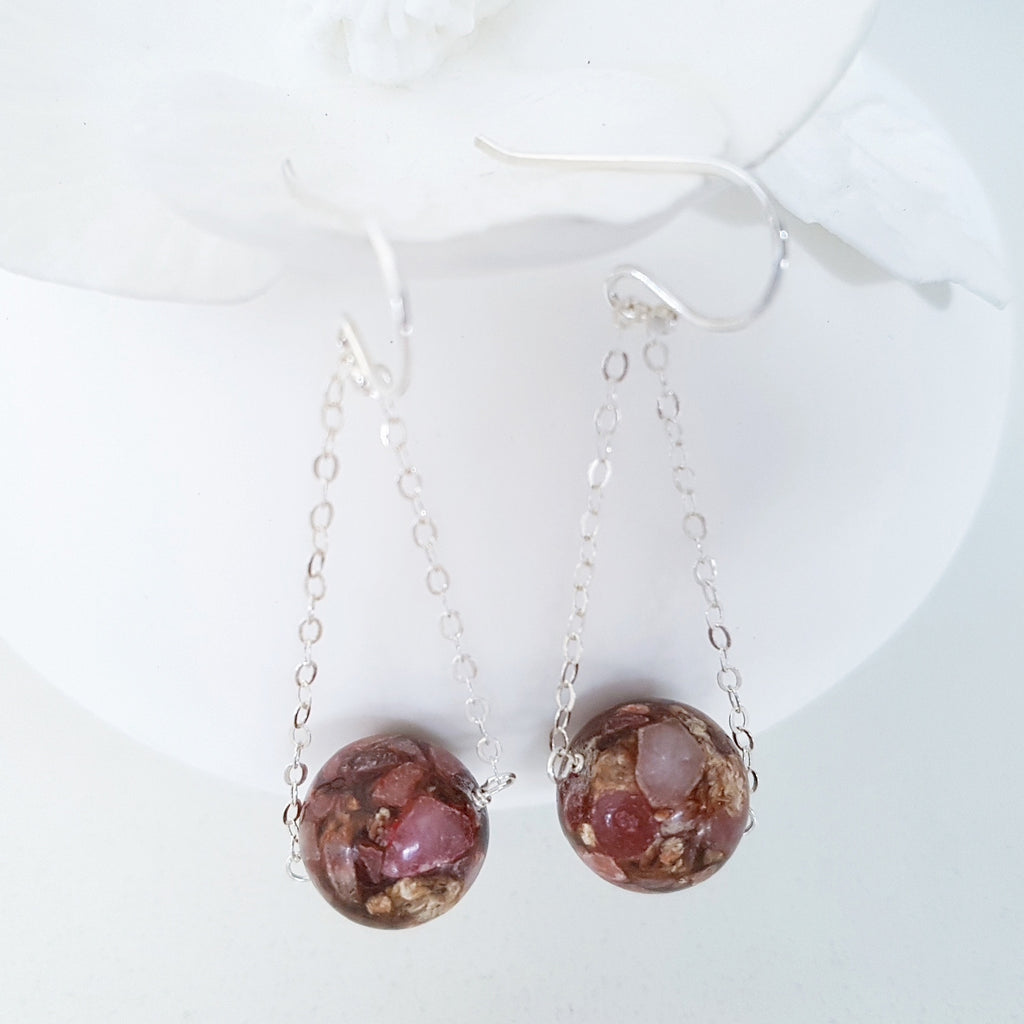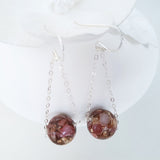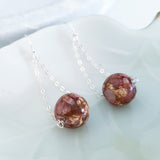 Adore Gems Collection - Sterling Silver Earrings Round Red Jasper Pyrite
or make 4 interest-free payments of $8.75 AUD fortnightly with
More info
This feminine Sterling Silver collection brings you an exquisite class of delicate glamour. Natural palette of beautiful colours make it irresistible not to notice in a crowd. If you love gemstone, simplicity and minimalism, you will adore this piece. 
Each gem is unique, just like you!
How beautiful is this Earth's little treasure!
Measurements
Hand-forged ear hooks. Earrings is approximately 1.5 inches drop.
Please note that these are natural stones and they all come in different shapes, colours and sizes. The product received may vary slightly from the product image shown.
Gemstone Properties
Red Jasper is a highly protective stone known for guarding against all kinds of threats. This was why it was such a popular crystal for warriors or those on the battlefields. Not only does it ward off danger, not to mention electromagnetic smog and pollution, but it is known for keeping the blood circulatory system strong and the body in a constant state of detox.
Kindly note that the photos may show a representation of the item that you will receive. Since each item is handcrafted, please expect some minor differences from the photos shown. Many thanks for accommodating and appreciating the unique handmade nature of wearable art.

Each piece of trinket is beautifully packaged and ready as gift.
Product Code is STER001.