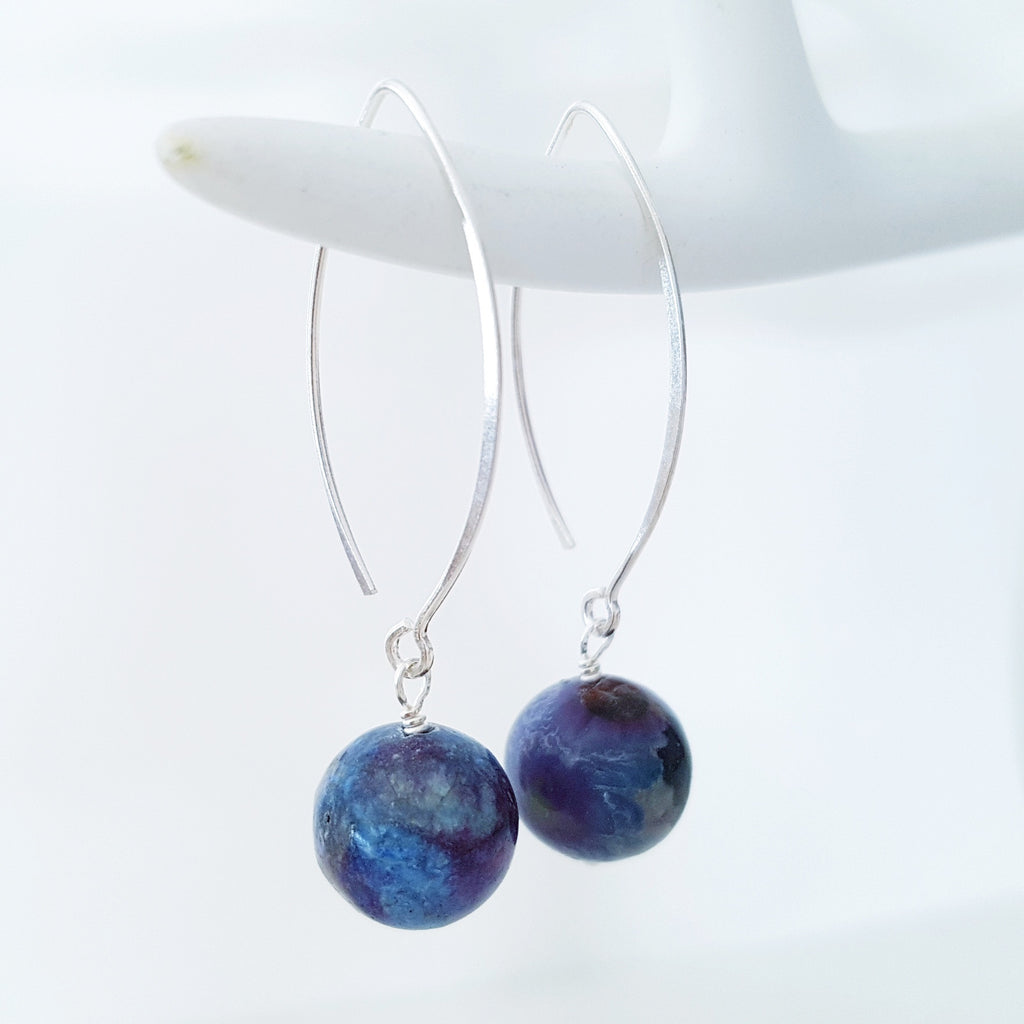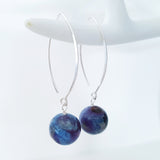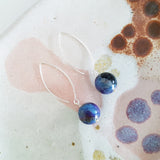 Adore Gems Collection - Sterling Silver Earrings Round Purple Galaxy Jasper
or make 4 interest-free payments of $10.00 AUD fortnightly with
More info
This feminine Sterling Silver collection brings you an exquisite class of delicate glamour. Natural palette of beautiful colours make it irresistible not to notice in a crowd. If you love gemstone, simplicity and minimalism, you will adore this piece. 
Each gem is unique, just like you!
How beautiful is this Earth's little treasure!
Measurements
Hand-forged ear hooks. Earrings is approximately 1.5 inches drop.
Please note that these are natural stones and they all come in different shapes, colours and sizes. The product received may vary slightly from the product image shown.
Gemstone Properties
Jasper gemstones nurture, protect, heal, and help develop self-awareness. These gemstones stabilize connections with the earth, they bring courage, wisdom, endurance, stamina and inner-strength.
Purple Jasper is a Stone of Bonding, it has the ability to take multiple energies and unite them. This purple gemstone represents honor, dignity, status, and power. It reduces contradictions and enhances spirituality, use this healing gem to bond with loved ones and to accelerate on your spiritual path.
Kindly note that the photos may show a representation of the item that you will receive. Since each item is handcrafted, please expect some minor differences from the photos shown. Many thanks for accommodating and appreciating the unique handmade nature of wearable art.

Each piece of trinket is beautifully packaged and ready as gift.
Product Code is STER001.