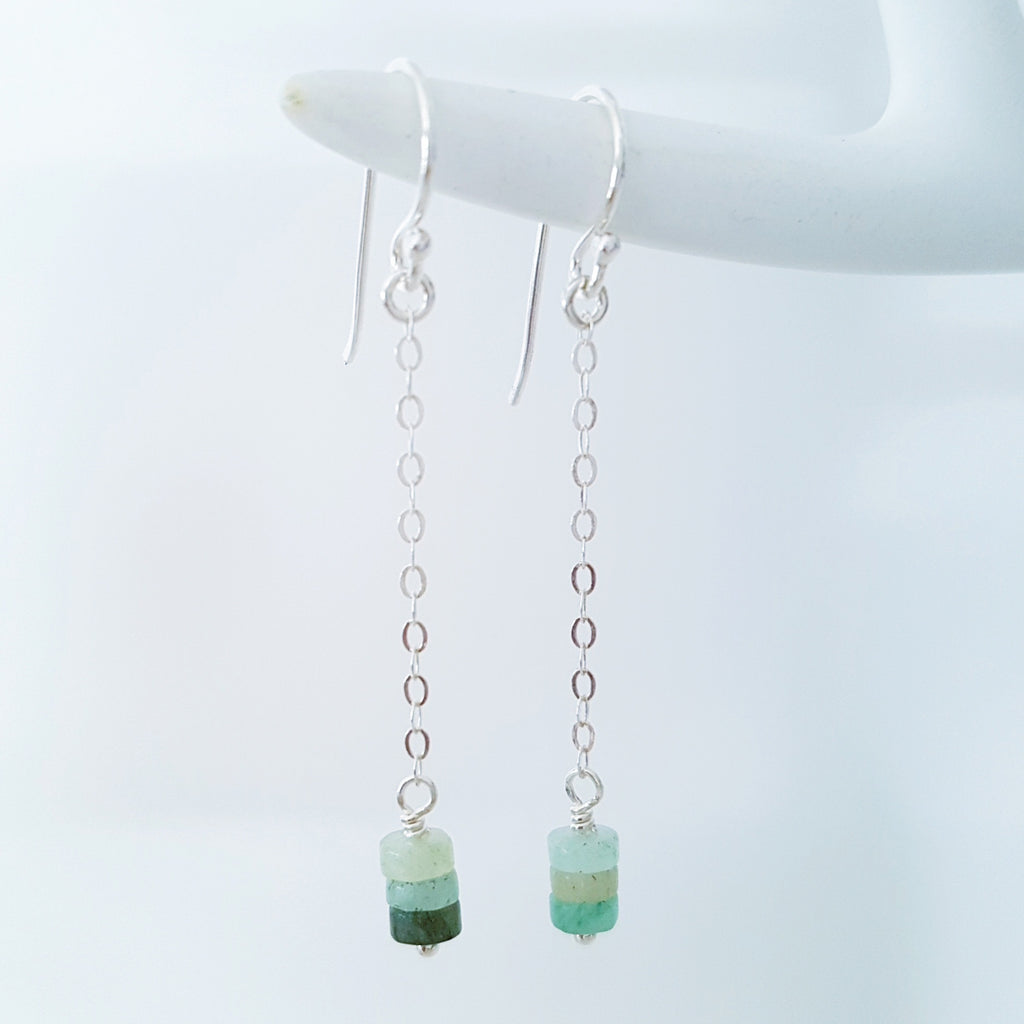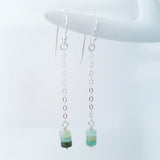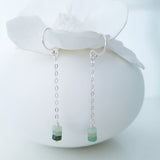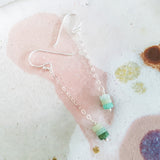 Adore Gems Collection - Sterling Silver Earrings Green Calcite
or make 4 interest-free payments of $8.75 AUD fortnightly with
More info
This feminine Sterling Silver collection brings you an exquisite class of delicate glamour. Natural palette of beautiful colours make it irresistible not to notice in a crowd. If you love gemstone, simplicity and minimalism, you will adore this piece. 
Each gem is unique, just like you!
How beautiful is this Earth's little treasure!
Measurements
Hand-forged ear hooks. Earrings is approximately 1.5 inches drop.
Please note that these are natural stones and they all come in different shapes, colours and sizes. The product received may vary slightly from the product image shown.
Gemstone Properties
This crystal is a very powerful heart stone that is here to help calm and rejuvenate our most vital organ. It's the perfect stone to help relieve unneeded daily stress and calm our pent up energies that may have been brewing all day. Simply holding a piece while taking in deep breaths can make us soon forget the reason for all our distress. Working with this stone helps strengthen the connection to our heart and provides insight as to where we need to focus our emotions. So often do we lead with our head and not our heart, that we fail to recognize our head is full of distractions and rapidly changing emotions. It is the heart that holds the most vital information we carry, which is why it should be used first in any decision making process.
Kindly note that the photos may show a representation of the item that you will receive. Since each item is handcrafted, please expect some minor differences from the photos shown. Many thanks for accommodating and appreciating the unique handmade nature of wearable art.

Each piece of trinket is beautifully packaged and ready as gift.
Product Code is STER001.