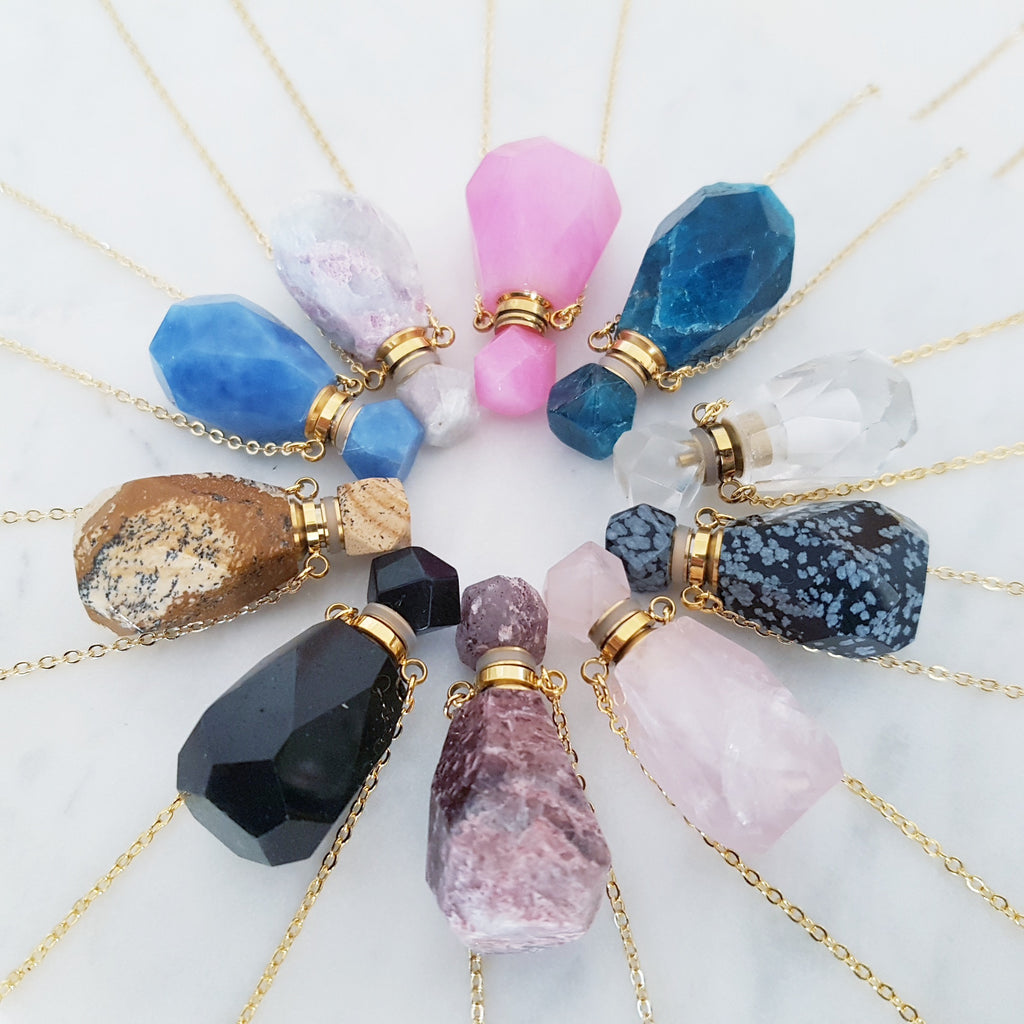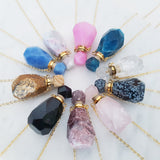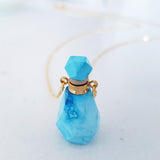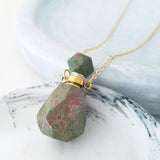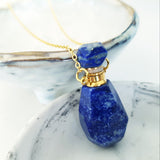 Adore Gems Collection - Gemstone Perfume Bottle
or make 4 interest-free payments of $11.25 AUD fortnightly with
More info
How whimsical is this beautiful perfume bottle carved from gemstone!
You can uncap the bottle and fill it with perfume or essential oil. Adorn the necklace and use the fragrance whenever you need. Carry a beautiful scent on you always. 
If you love gemstone, simplicity and minimalism, you will adore this piece. 
Measurements 
On a 30 inches gold plated chain
Soul Made Boutique is a Australian-owned business focusing on bringing a range of exquisite handmade gifts to you at an affordable prices. We are dedicated to quality and customer service. It makes our day to bring a smile to your face!
Our collections are inspired by the wondrous colors of nature and natural beauty of Mother Nature herself. We responsibly source for sustainable materials and ensure all are in line with fair trade practices. We also believe strongly in contributing back to the community, even if it is just in our own tiny little ways. 
If you love gemstone, simplicity and minimalism, you will adore this piece. 
Each gem is unique, just like you!
How beautiful is this Earth's little treasure!
Each piece comes with our lobster clasp, feminine, unique and elegant. Keeps wearing and taking off the trinket easy.

Kindly note that the photos may show a representation of the item that you will receive. Since each item is handcrafted, please expect some minor differences from the photos shown. Many thanks for accommodating and appreciating the unique handmade nature of wearable art.

Each piece of trinket is beautifully packaged and ready as gift.