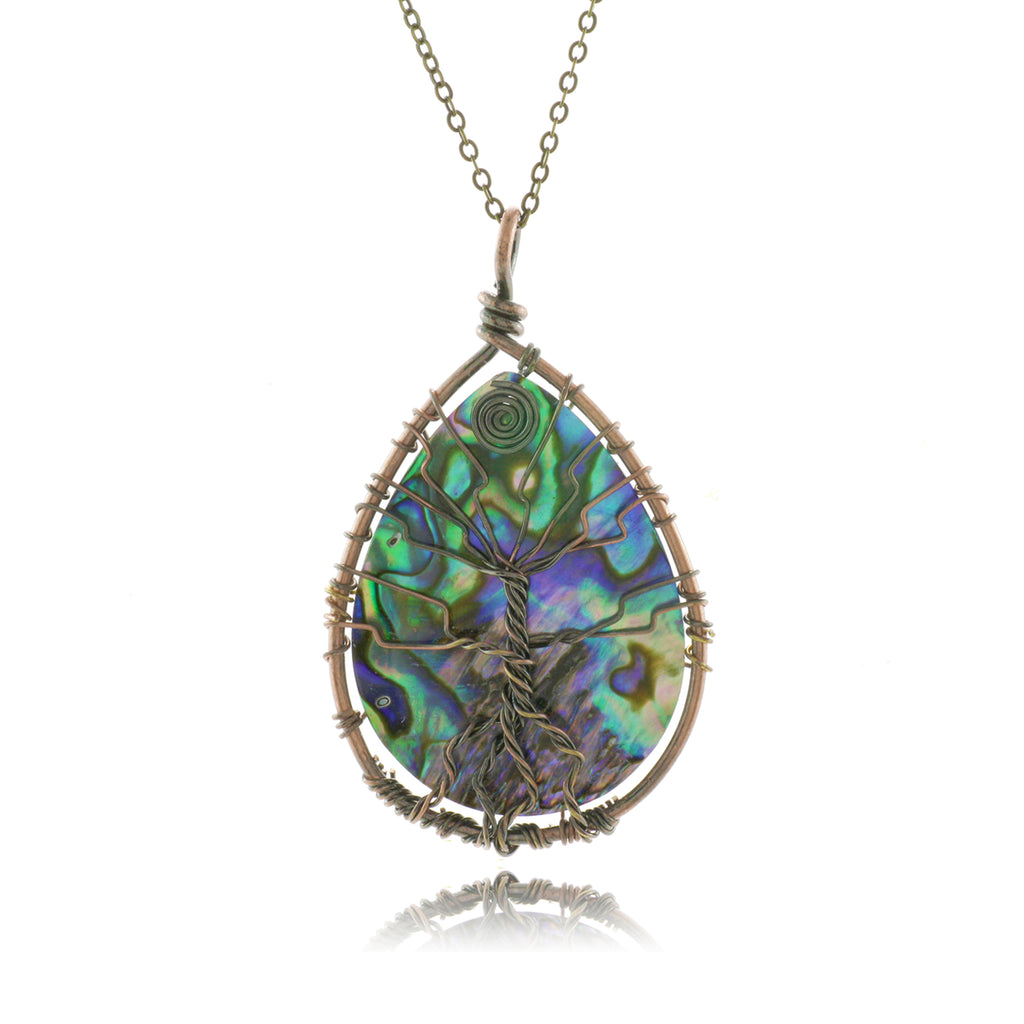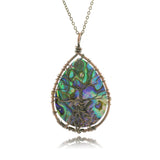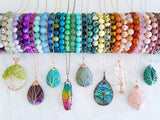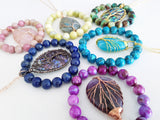 Adore Gems Collection - Abalone Shell Tree of Life Necklace
or make 4 interest-free payments of $11.25 AUD fortnightly with
More info
Tree of Life symbolizes a deep connection with family through its intricate network of branches, showing us the continuity through all generations. It is also being viewed as a family tree in certain perspectives.
It can also symbolize your growth into a beautiful and unique person. When trees are young, they look very similar but as time passes, they weathered different degrees of winds and storms, shaping them through the forces of nature. Each tree became uniquely shaped into the fascinating individual with their eccentricity and idiosyncrasy. This is the same for each and everyone of us.
If you love gemstone, simplicity and minimalism, you will adore this piece. 

Each gem is unique, just like you!
How beautiful is this Earth's little treasure!
Measurements
Approximately 1.15 x 1.7 inches stone pendant with 30 inches necklace. Each tree on the gemstone is wired by hands and each one is uniquely different.
Please note that these are natural stones and they all come in different shapes, colours and sizes. The product received may vary slightly from the product image shown.

Gemstone Properties
Abalone healing carries energies of protection and emotional balance. It brings with it a natural shielding that blesses the person holding it with tranquility. Abalone healing is especially helpful for those going through emotional turmoil or those having a hard time dealing with a situation in a relationship. Through it's soothing energy, it provides a layer of protection that perches the spirit up with the confidence necessary to view situations from a new, more understanding perspective. If you think of abalone as representative of water, like many cultures do, it is the water that will tame the flames of one's emotional strife.
The tree of life is a symbol of a fresh start on life, positive energy, good health and a bright future. It is also a symbol of growth and strength. A young tree starts out with shallow roots that strengthen and grow deeper over time. Together, it signifies the strong emotional balance and security in your life.
Each piece comes with our lobster clasp, feminine, unique and elegant. Keeps wearing and taking off the trinket easy.

Kindly note that the photos may show a representation of the item that you will receive. Since each item is handcrafted, please expect some minor differences from the photos shown. Many thanks for accommodating and appreciating the unique handmade nature of wearable art.

Each piece of trinket is beautifully packaged and ready as gift.
Product Code is NLST299.